Change to Teacher/Student
Follow these steps to switch your role between Teacher and Student.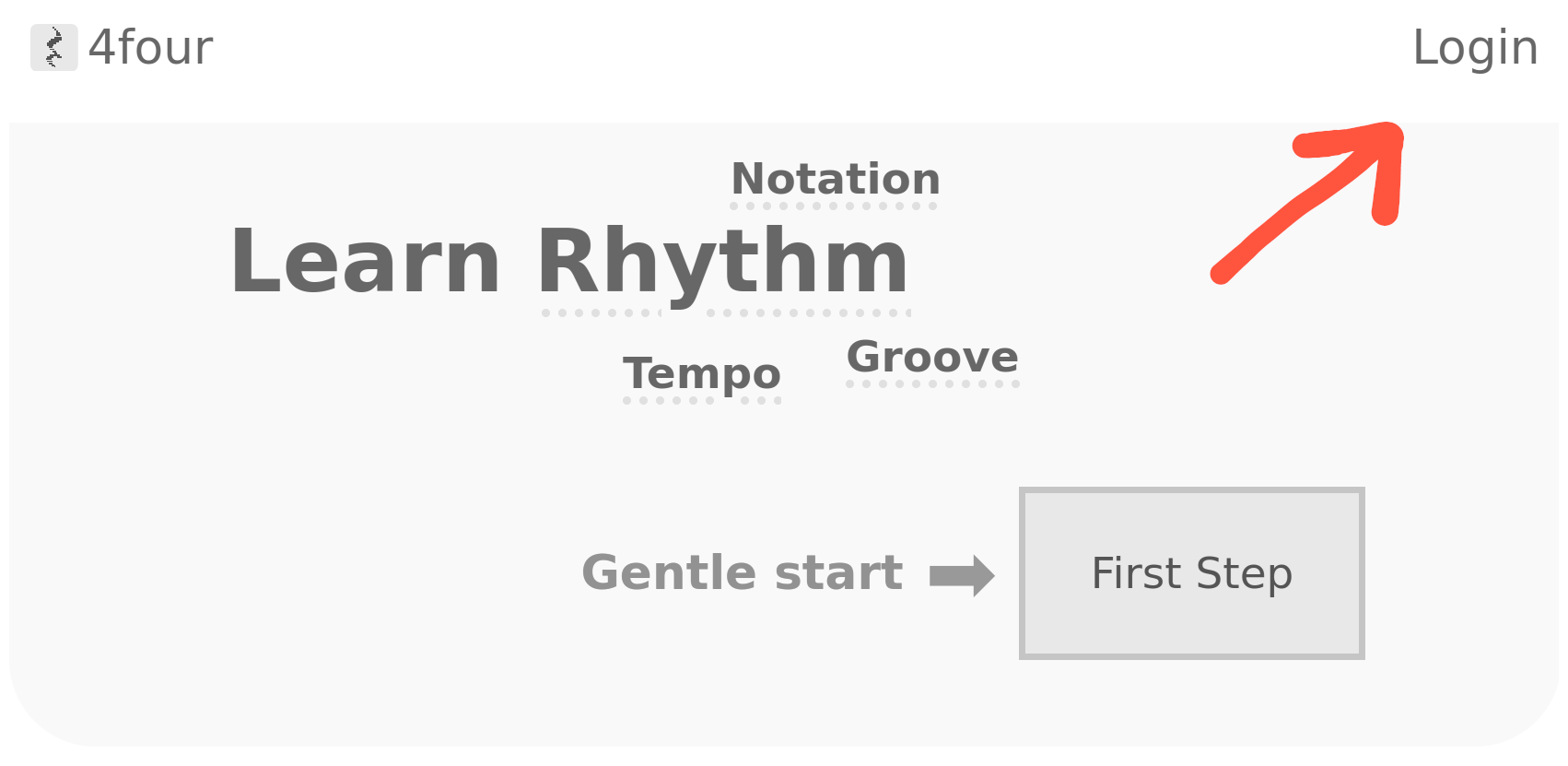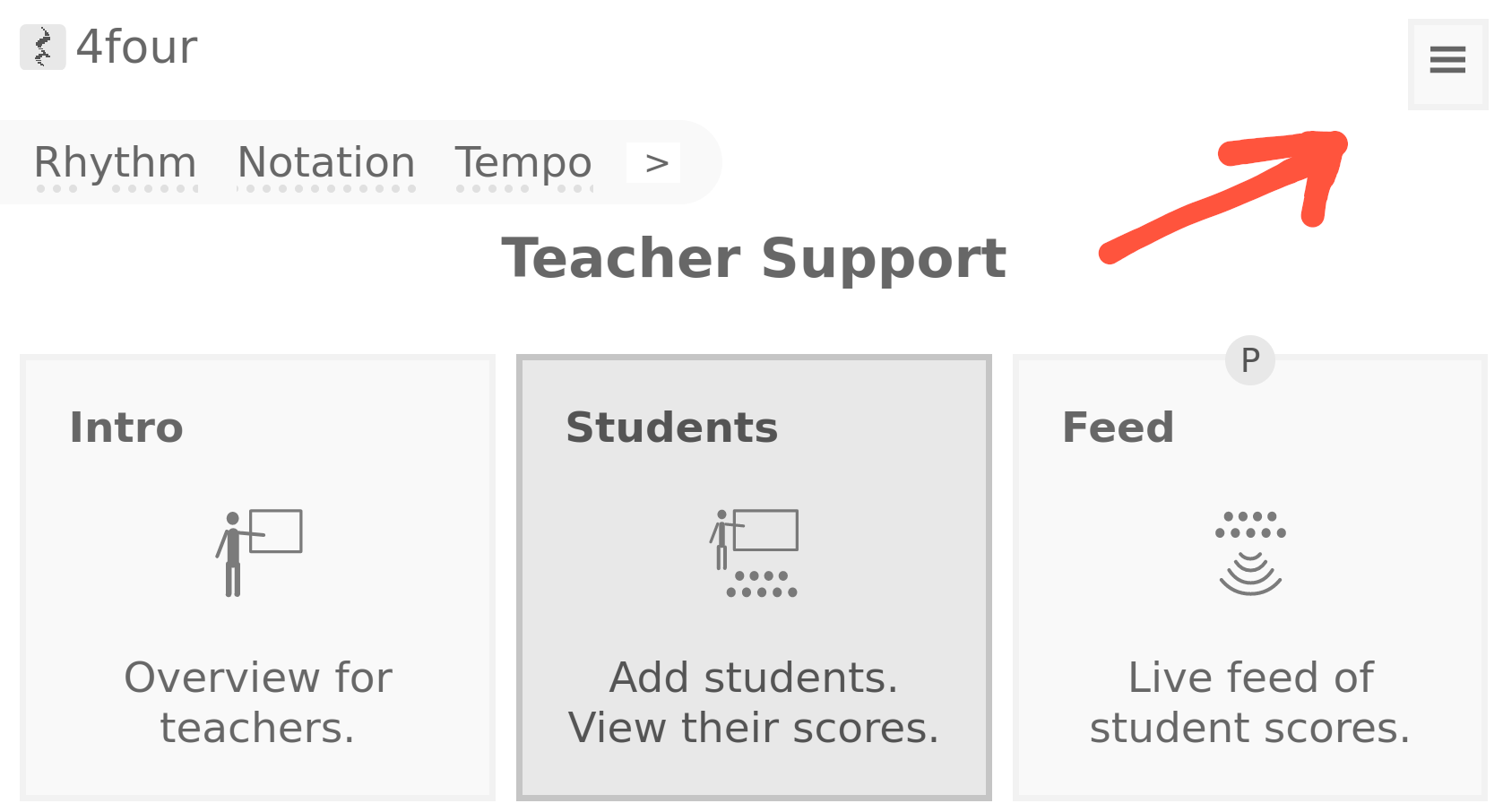 4
Press the
button on the second line.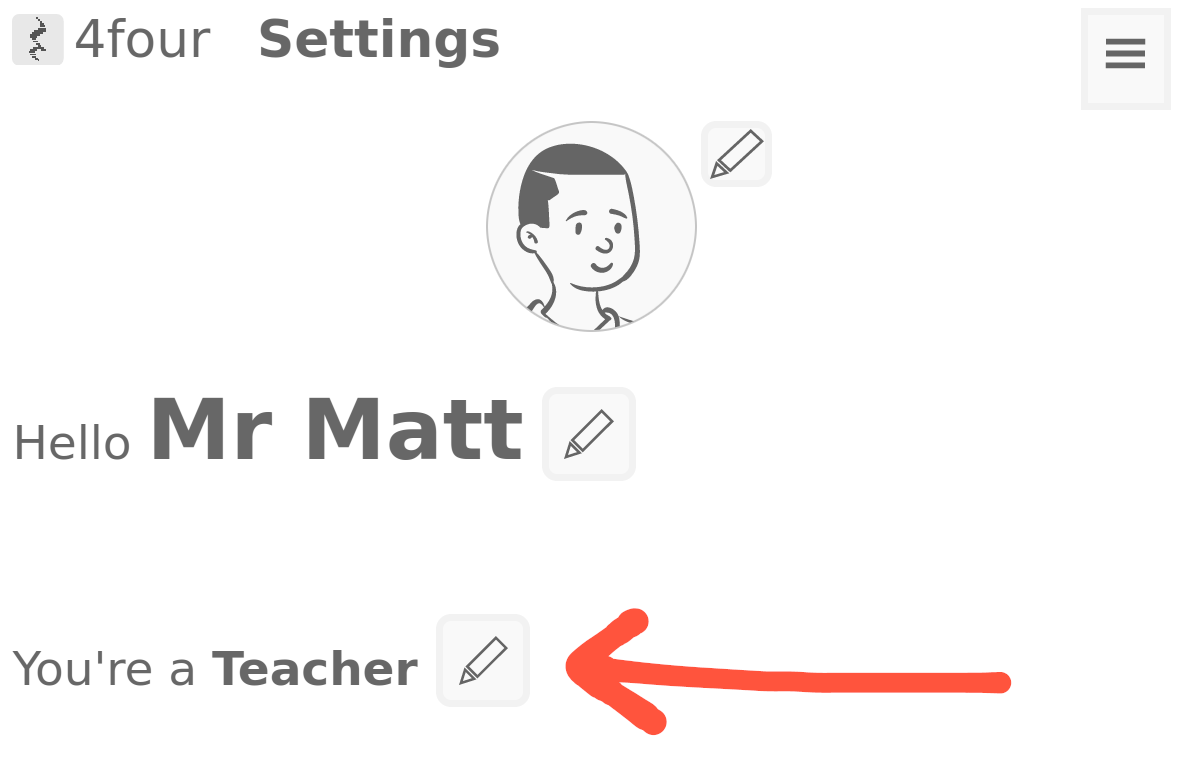 5
Press the
button to confirm.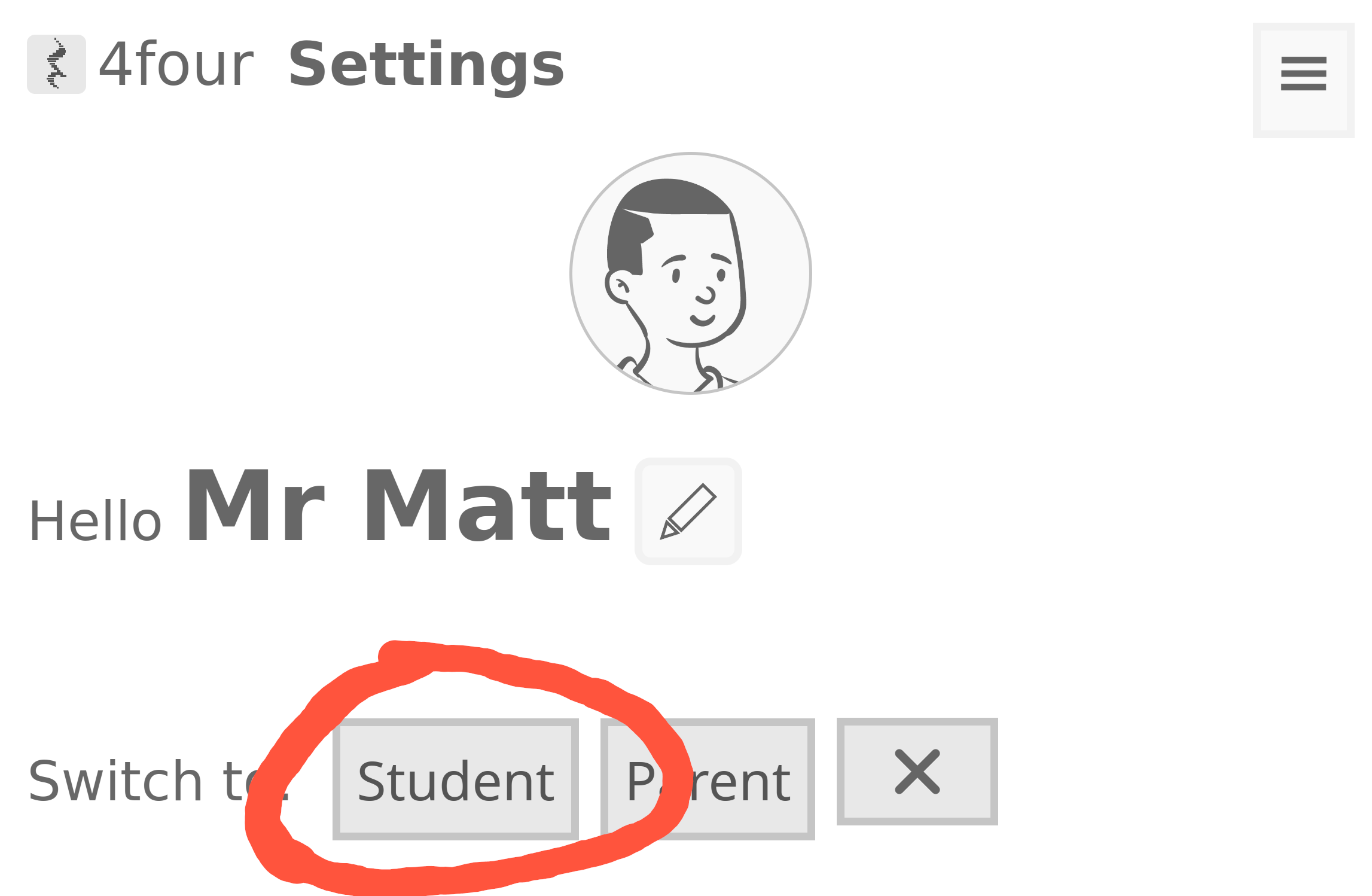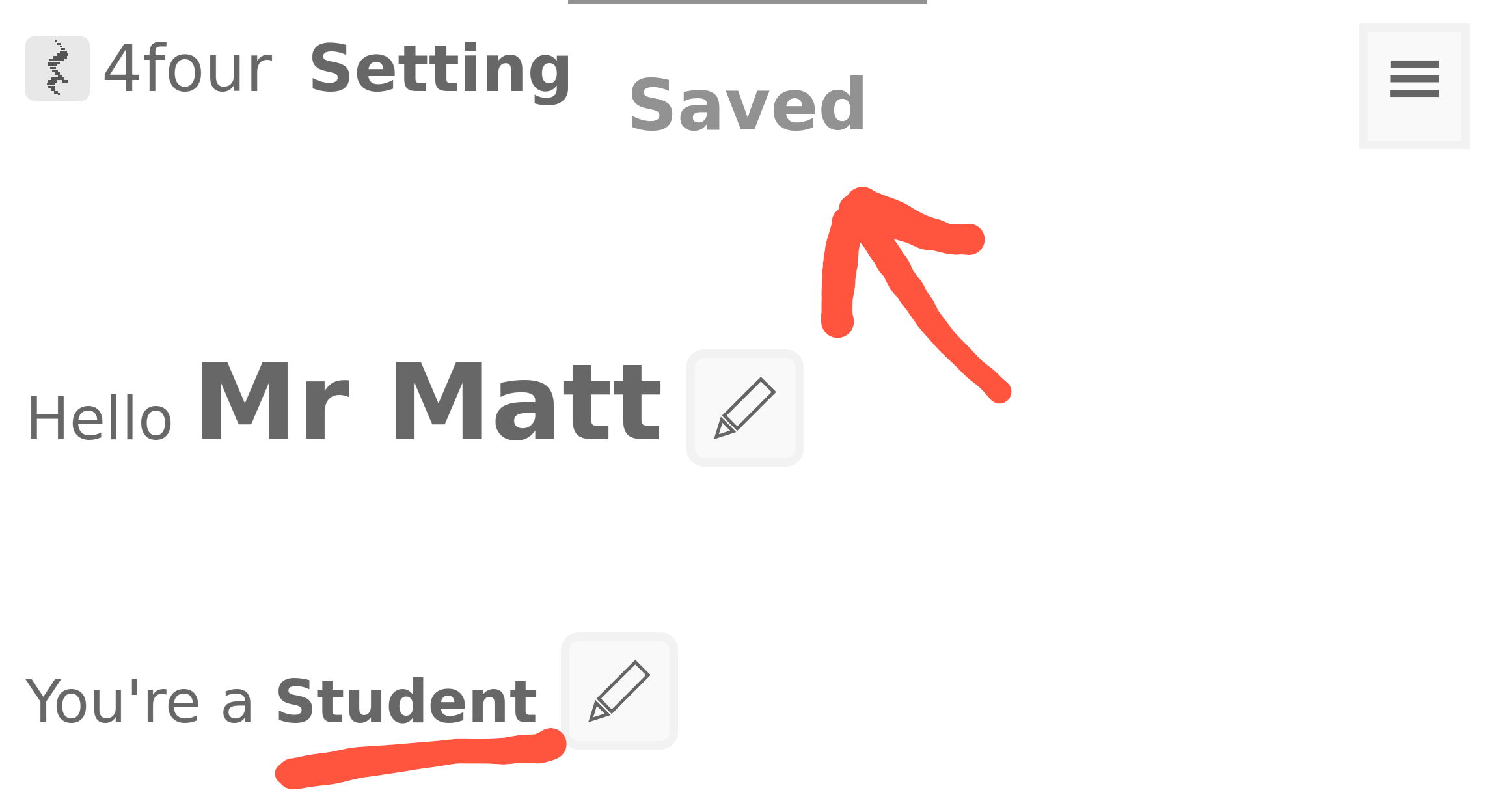 Switching roles can be handy to see what the site looks like for your students.
Feel free to switch roles as often as you like.