Hey!
This is a learning platform for musical rhythm.
It's free, web based, and includes:
The trainers aim to be quick and easy to use. Match sounds, words and notes in many ways. Configure tempo, instrument and more. Tap out rhythms.
Great for beginner music students.
All tools should work well on mobiles and tablets.
I've been learning piano, and was inspired to improve on the existing rhythm tools. I'd love to hear your feedback.
Hope you enjoy,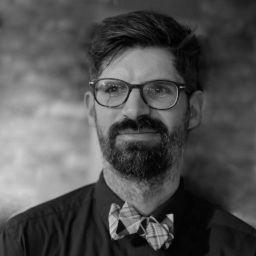 Matt
Looking to donate?
Buy me

a coffee
4four is still growing up, and I'm trying to do all the right things :)
What is stored in the browser
A single cookie. This is required for basic functionality and security.
Metronome, Ploop, Beeper and the online instruments store their settings in the indexed DB.
The dark/light setting is stored in the localStorage.
The embeddable versions of the tools do not use a cookie and do not store anything. These tools have URL pathnames beginning with "/embed/".
What is stored on the servers
If you register an account via email, then the servers store the email address. If you log in with Google, then your "display name" and Google account ID are stored.
If you are logged in, then information is stored about all the exercises that you complete, for the Progress page.
If you log in via email and want to connect to a teacher, then you'll have to provide your name. This name is stored.
The servers store access and error information to disk. These logs may include IP addresses. These logs are temporary (and they are not backed up).
Daily total trainer runs are recorded. These are aggregates and so are not linked to any users in any way. You can see this info
here
.
What your teachers can see
If you log in then you may connect to one or more teachers. These teachers are able to see your name and all your scores and badges.
Communication
4four uses ProtonMail and SendGrid for email. This includes the messages sent for password reset, and from the
contact
page.
Privacy Policy
Your privacy is important to us. It is 4four.io's policy to respect your privacy regarding any information we may collect from you across our website, https://4four.io, and other sites we own and operate.
We only ask for personal information when we truly need it to provide a service to you. We collect it by fair and lawful means, with your knowledge and consent. We also let you know why we're collecting it and how it will be used.
We only retain collected information for as long as necessary to provide you with your requested service. What data we store, we'll protect within commercially acceptable means to prevent loss and theft, as well as unauthorized access, disclosure, copying, use or modification.
We dont share any personally identifying information publicly or with third-parties, except when required to by law.
Our website may link to external sites that are not operated by us. Please be aware that we have no control over the content and practices of these sites, and cannot accept responsibility or liability for their respective privacy policies.
You are free to refuse our request for your personal information, with the understanding that we may be unable to provide you with some of your desired services.
Your continued use of our website will be regarded as acceptance of our practices around privacy and personal information. If you have any questions about how we handle user data and personal information, feel free to contact us.
This policy is effective as of 6 June 2020.