Setup and Share an Exercise
2
Pick a trainer. Click the button.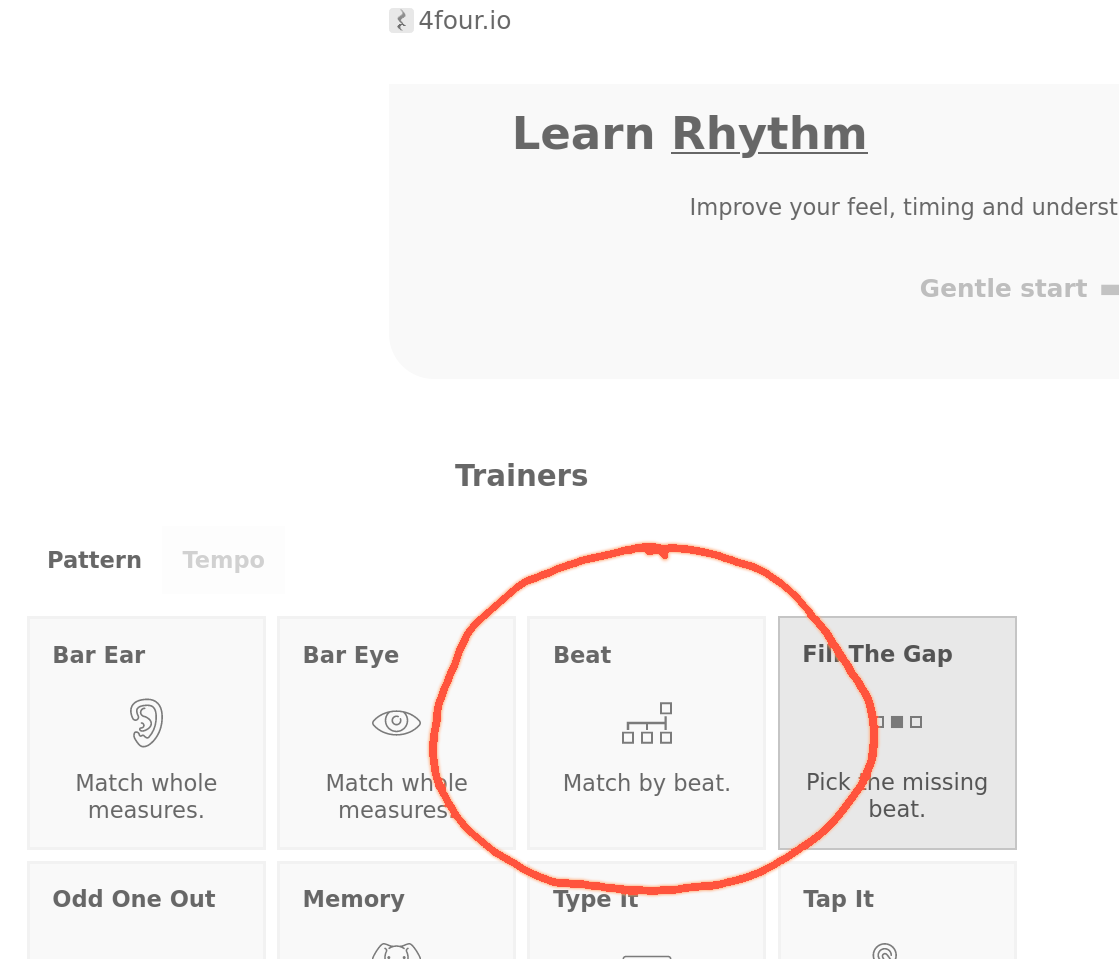 3
Go to the trainer's Setup by clicking the gear.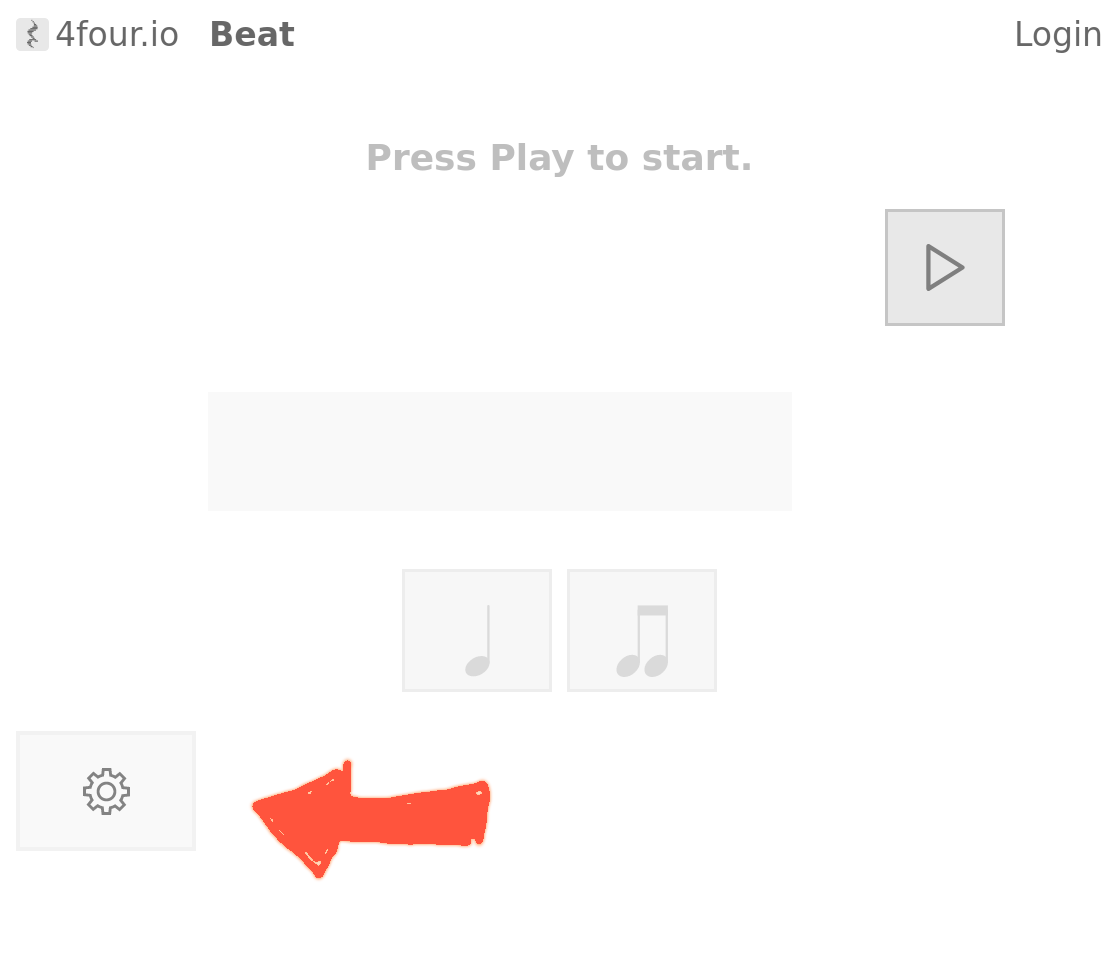 4
Select the options you need.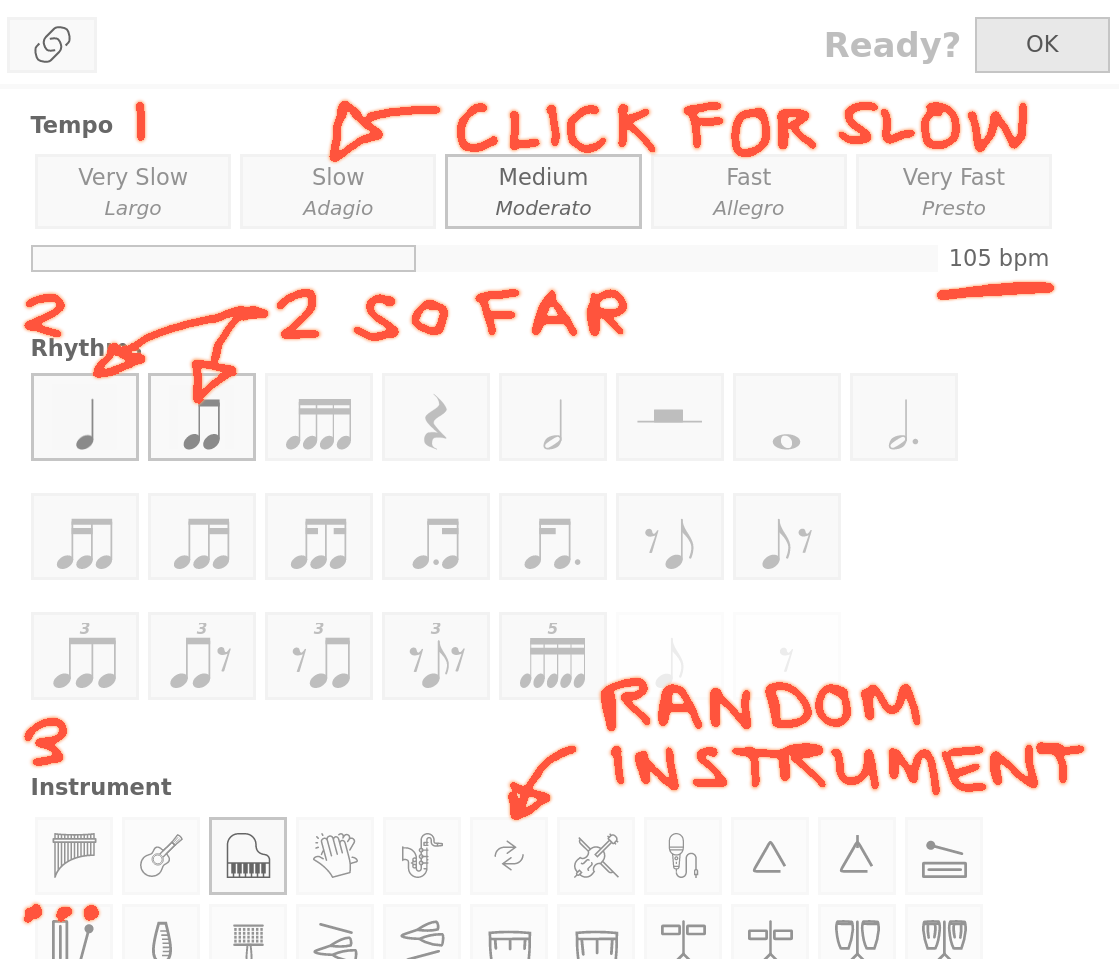 5
Click the Link button to create a shareable link.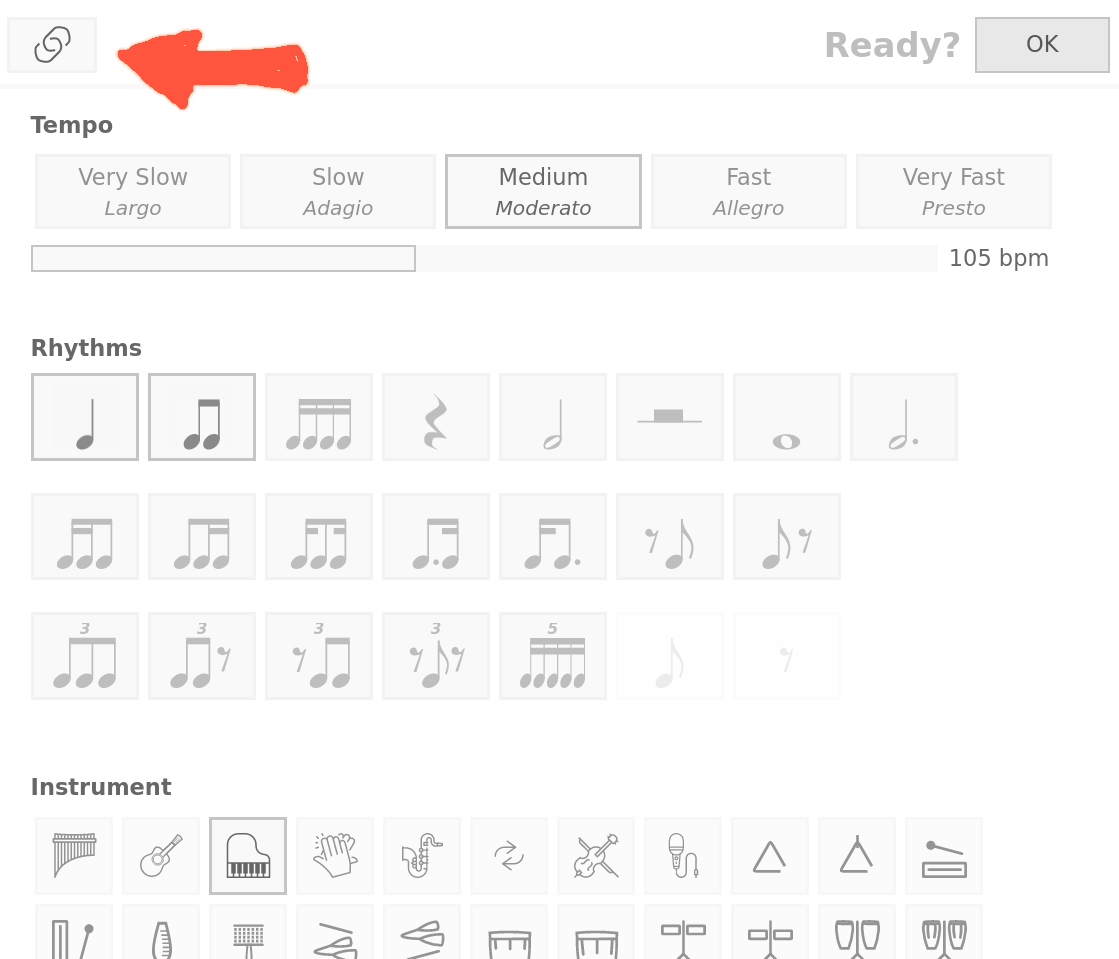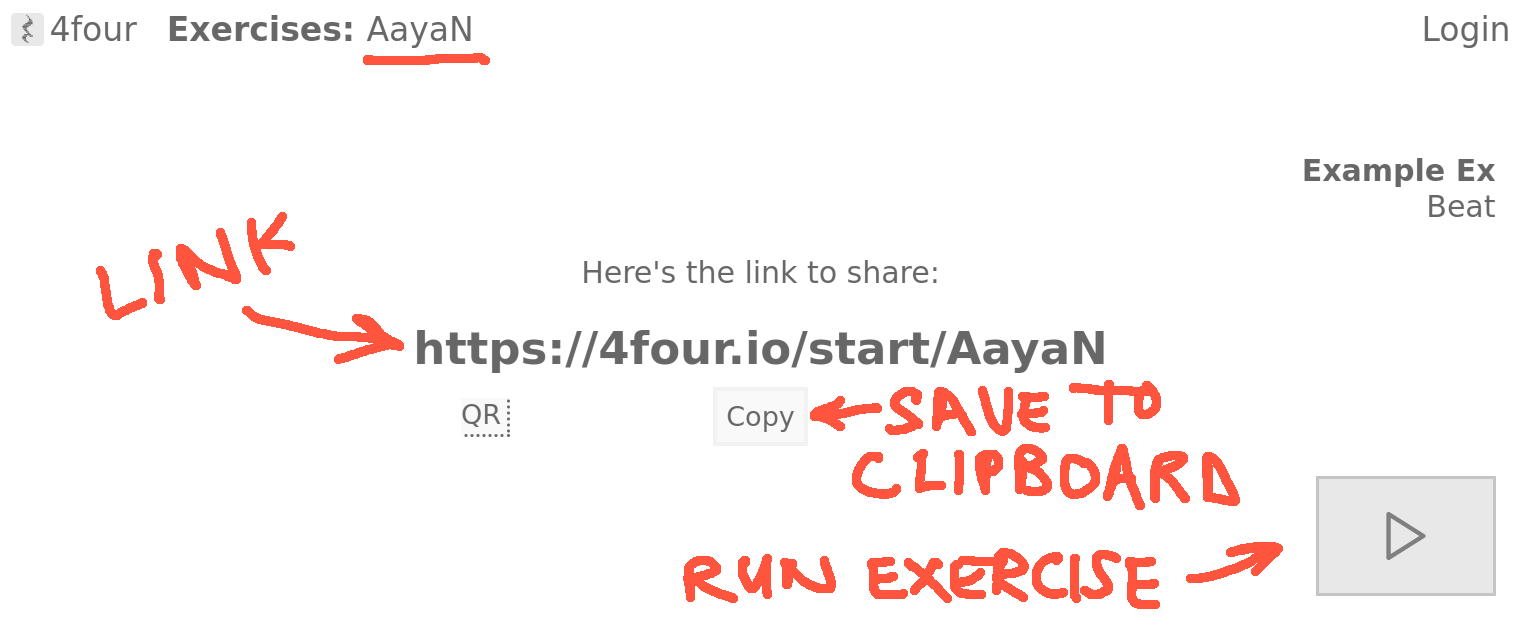 7
Give the link to your students.
Students follow the link to start the exercise. Logging in is optional.